These macaron tools are the essential tools you need when making french macarons. I've tried and tested so many tools and after much trial and error, I've figured out which ones are the best when making these finicky little cookies.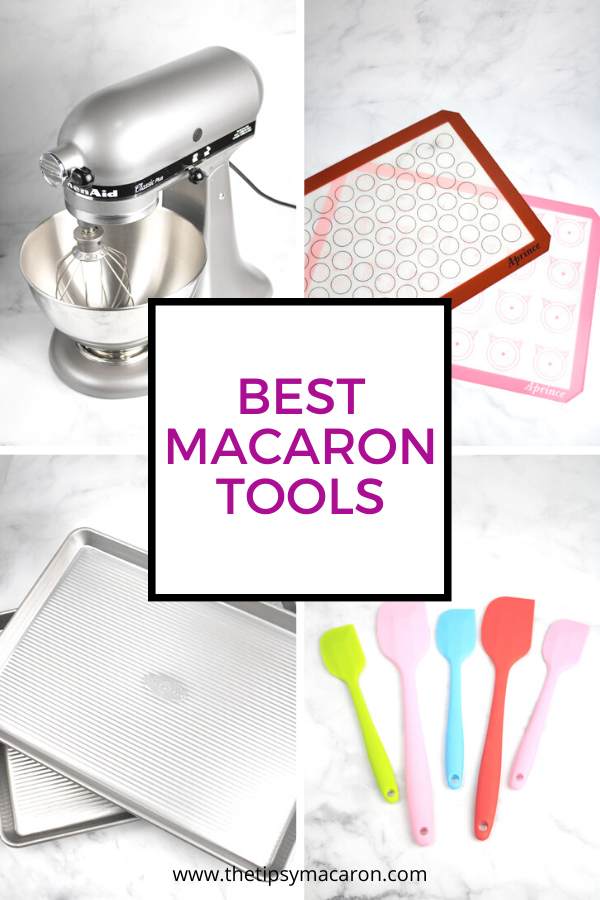 This post contains affiliate links. As an Amazon Associate I earn from qualifying purchases.
Below is a list of the macaron tools I swear by and why they are a must when making macarons!
Stand Mixer
Meringue can sometimes take a while to make and having a stand mixer is ideal. You could also use a hand-mixer, but I would rather let the meringue come together while I prepare the rest of my ingredients. I'll usually gather my colors and prepare my baking sheets and piping bags while the meringue is being mixed.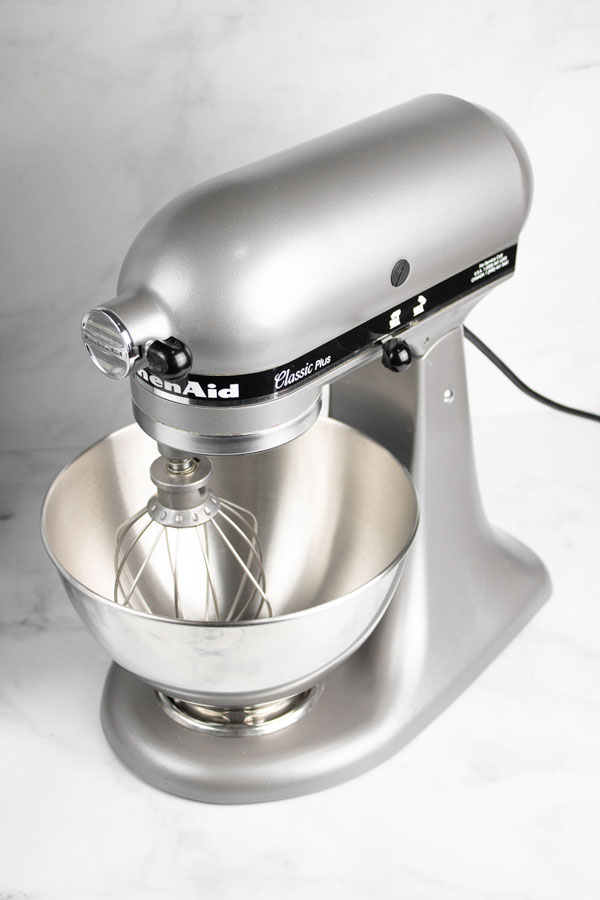 Sifter
Almond flour and powdered sugar need to be sifted before adding to the meringue, otherwise you'll end up with lumpy macarons. This sifter is great because it has a fine mesh and gets rid of all the lumps. I know some bakers sift several times but I only sift once with this sifter and my macaron shells come out very smooth.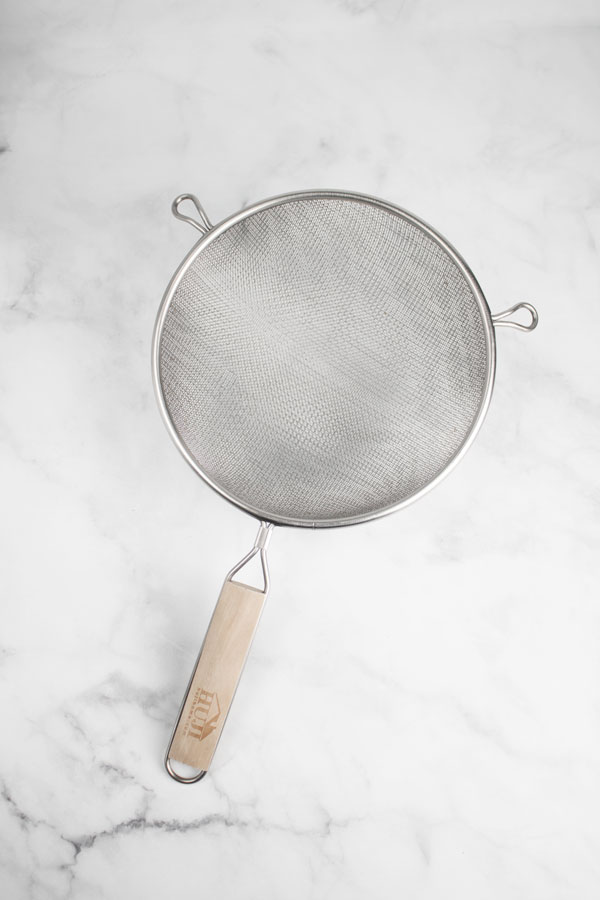 Measuring Spoons
I love these measuring spoons because they're plastic which means they won't rust and they have the size printed on the handle, which doesn't fade. I use these measuring spoons when adding the granulated sugar to my egg whites, and for any extracts I add to the shells and buttercream.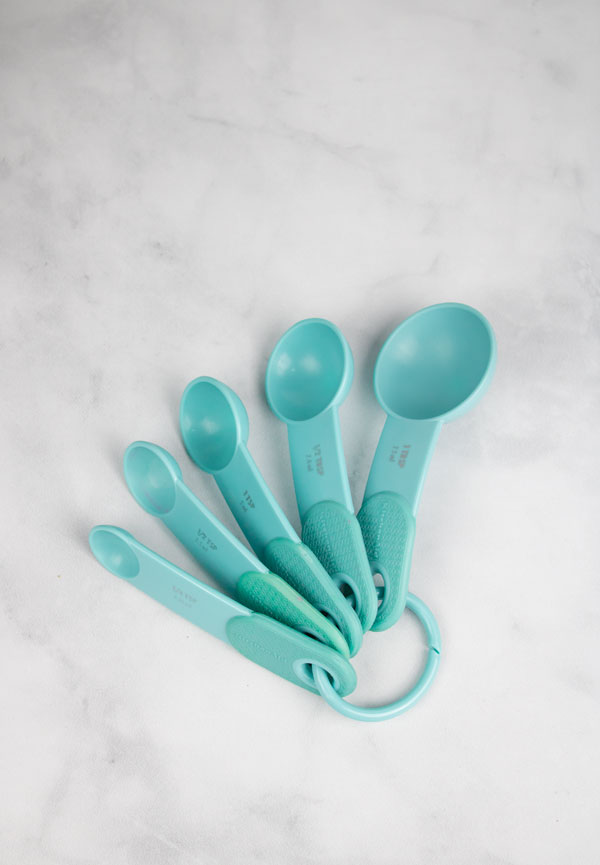 Cookie Scribe
These scribes are perfect for popping any air bubbles after piping the macarons. The needle sized tip is also great when I'm decorating the macaron shells with royal icing if I make any mistakes. I used to use toothpicks but these scribes are so much better because the tip is so fine.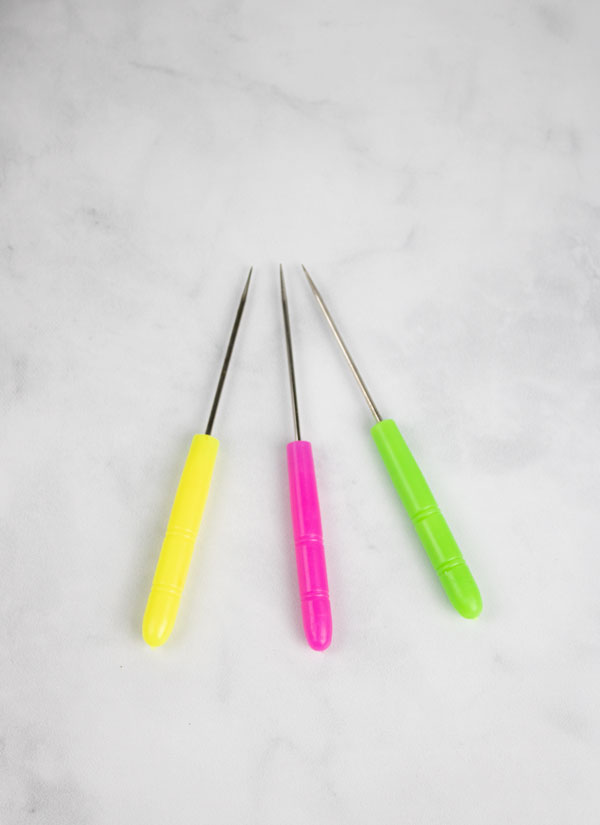 Silicone Baking Mat
These silicone baking mats are a game changer when making macarons. The silicone keeps the shapes uniform and they don't come out misshapen, which can happen with parchment. I've tried so many different brands and compared them to these and these are just the best that I've used. The macaron shells come off the mat easily and the bottoms have never been sticky.
After testing so many different mats, I've learned that not all silicone mats conduct heat evenly. Some seem to be a bit thicker, which means the macarons may need to be baked for a longer time, which can lead to the tops browning.
I don't use parchment paper at all because the bottoms come out wrinkly and the shells don't come out perfectly round.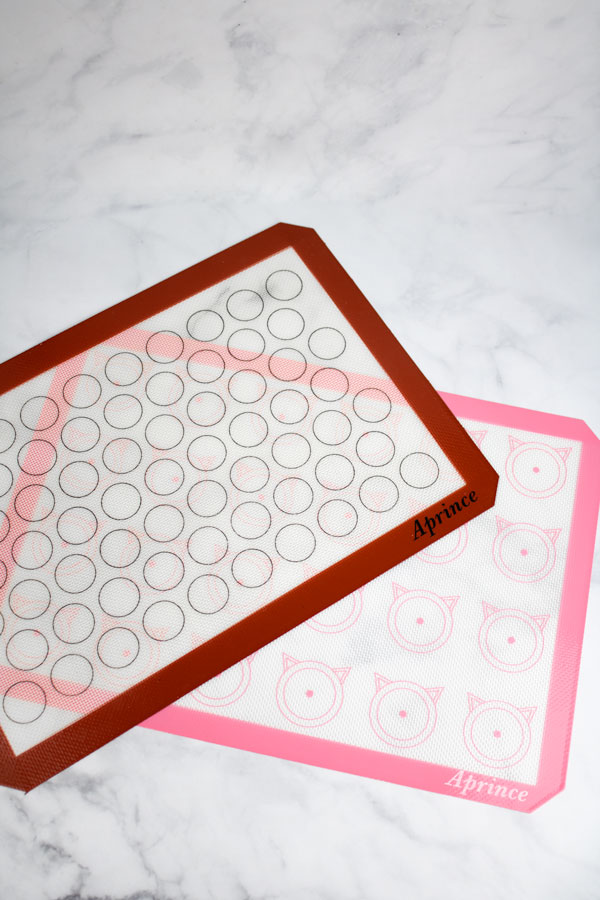 Whisks
I like to use a large whisk when I'm sifting the almond flour and powdered sugar together, both to make sure they are fully combined, and to help them sift easily through the fine mesh sifter.
I use a mini whisk when mixing the granulated sugar and the egg white powder because egg white powder can clump up when adding to egg whites. I like to mix it into the granulated sugar before adding to the mixing bowl, and the mini whisk is perfect for that.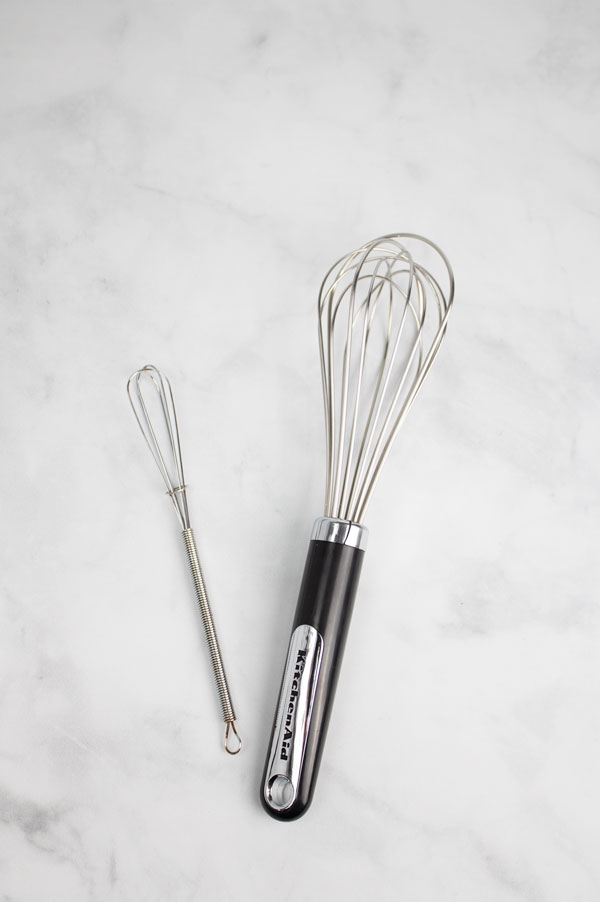 Pastry Bag Ties
These pastry bag ties come in handy not only when using bags for the macaron batter, but also for the pastry bags filled with buttercream, fillings, and royal icing. I especially like to use them when I prepare fillings and royal icing for later use. I simply fill my bags, tie them, and put them in a zip lock bag in the refrigerator.
Once I'm ready to fill my macarons, I simply remove the bags from the refrigerator and let them come to room temperature before using. These ties keep my fillings in the pastry bags perfectly preserved until it's time to use them.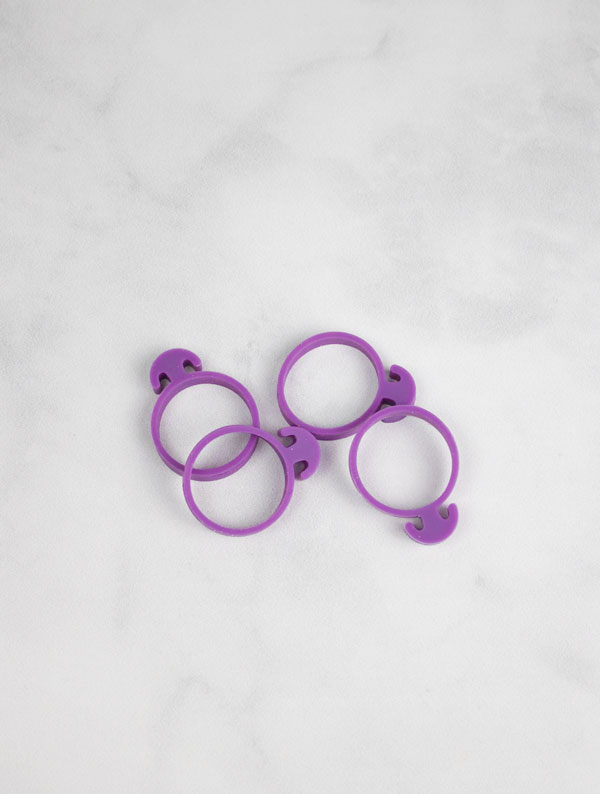 Oven Thermometer
I've had so many people reach out with macaron baking issues and the first question I ask is if they have an oven thermometer. Under-baked/over-baked macarons seem to be a very common problem and it's simply because oven displays are usually never accurate. If someone wants to start baking macarons, one of the first and most important tools I suggest is an oven thermometer.
Just as an example, my oven runs about 30 degrees cooler, which means that when I set the display at 345F, I'm actually baking at 315F. There is no way you can know the actual temperature you're baking at if you don't have a thermometer, so YES, if you want to bake macarons, you NEED an oven thermometer.
Below is my actual thermometer which I've had for years and is clearly well loved. I use it every single time I bake, and especially when baking macarons.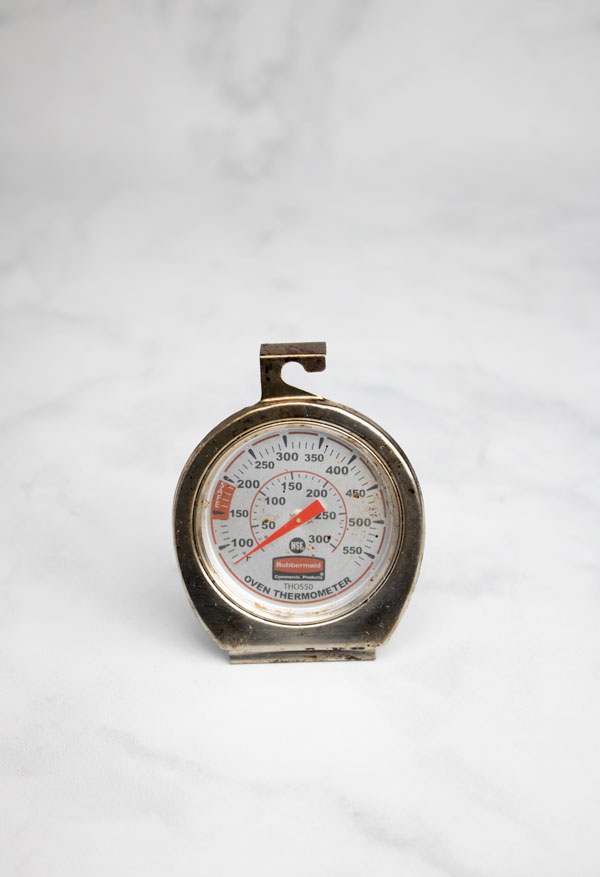 Egg White Separator
This egg white separator is completely optional, but can come in handy if you're making a large batch of macarons. I usually only use it if I'm making a double batch because it makes the egg separating process go much faster.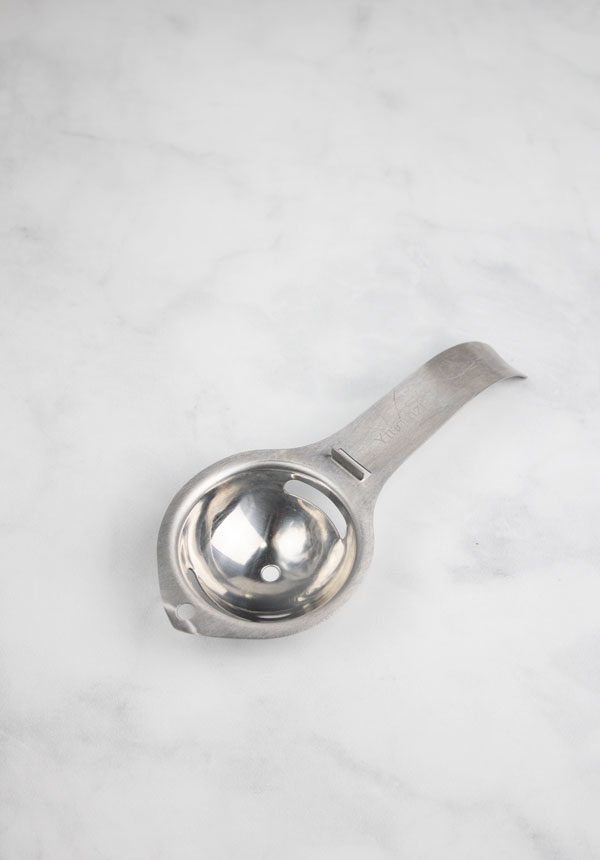 Silicone Spatulas
Silicone spatulas are another must-have tool for making macarons. I use the large ones if I'm making one batch, and the small ones when I split one batch for multiple colors.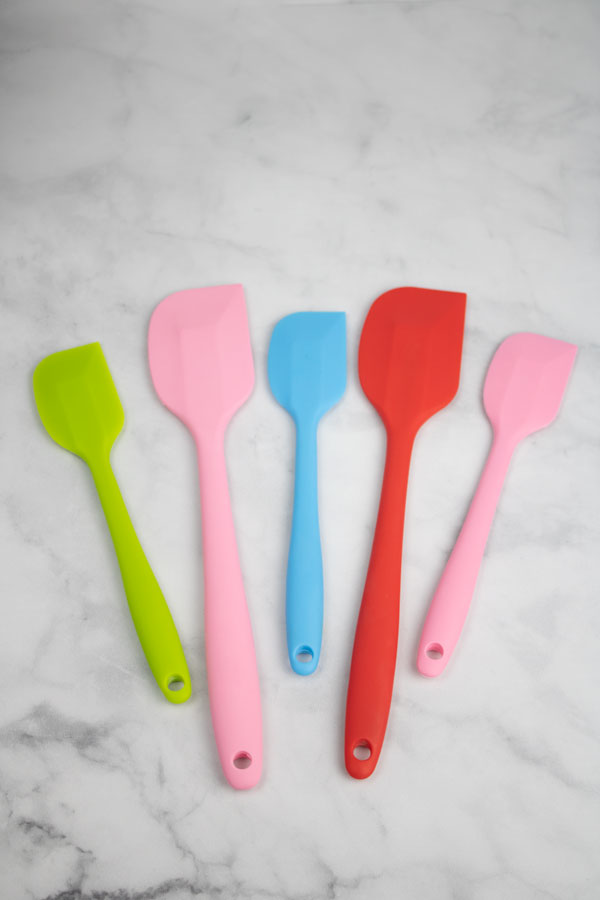 Pastry Bags
I like to use several different sizes of pastry bags, and these brands are the only ones I'll use. The larger bags are a thicker material which is great when working with macaron batter. The small bags are a bit thinner and are great for buttercream and royal icing. None of these bags have ever broken while I've been using them.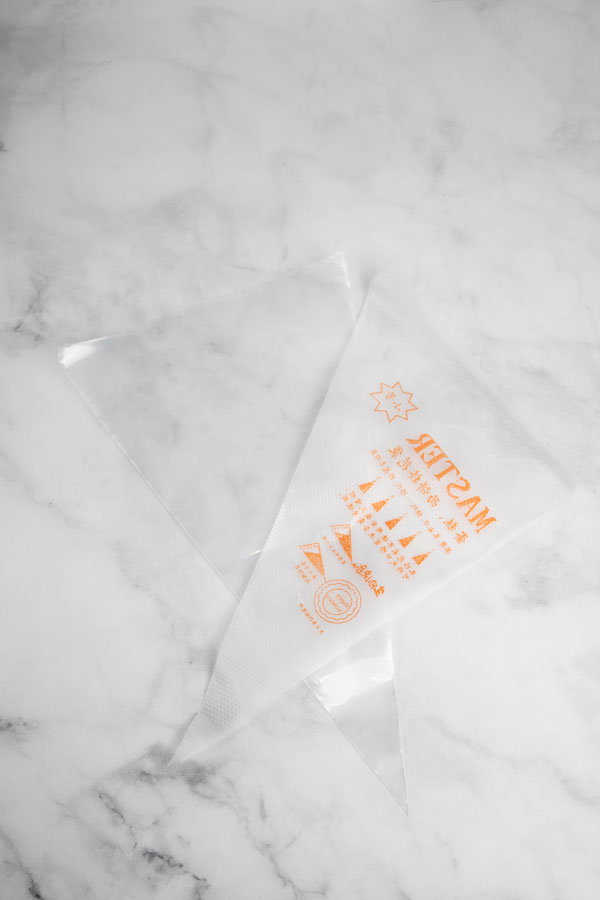 Kitchen Scale
A kitchen scale is a great baking tool to have if you bake a lot, but it's an essential tool if baking macarons. When I first started baking macarons, I was using a recipe that was in cups and I didn't realize how important accurate measurements where. Now, I use a scale every time I bake.
Macarons are such a difficult cookie because things can go wrong at any step of the way. And although technique is definitely important, exact ingredient amounts are a MUST.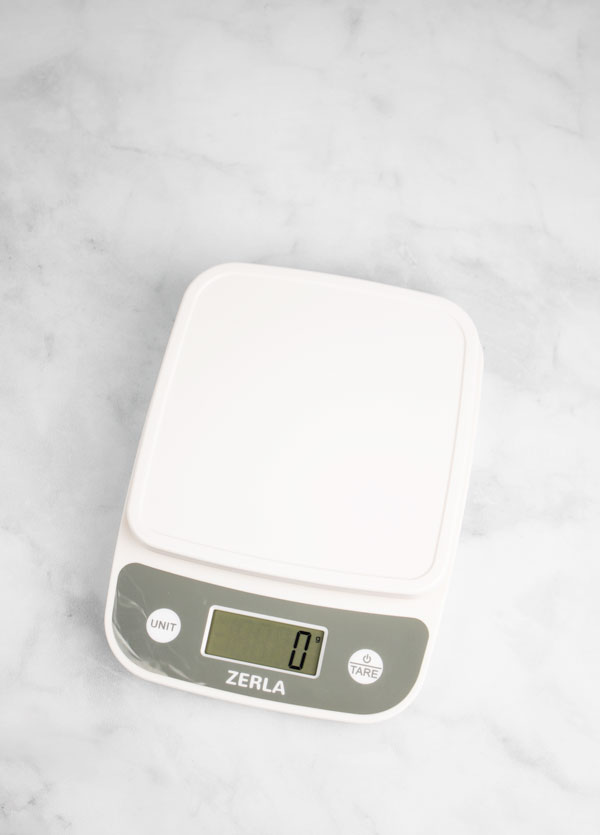 Piping Tips
Piping tips are somewhat of a personal choice, and I use several for different methods of piping macaron batter. Below are the ones that have become my favorites. They are sturdy and won't warp or bend.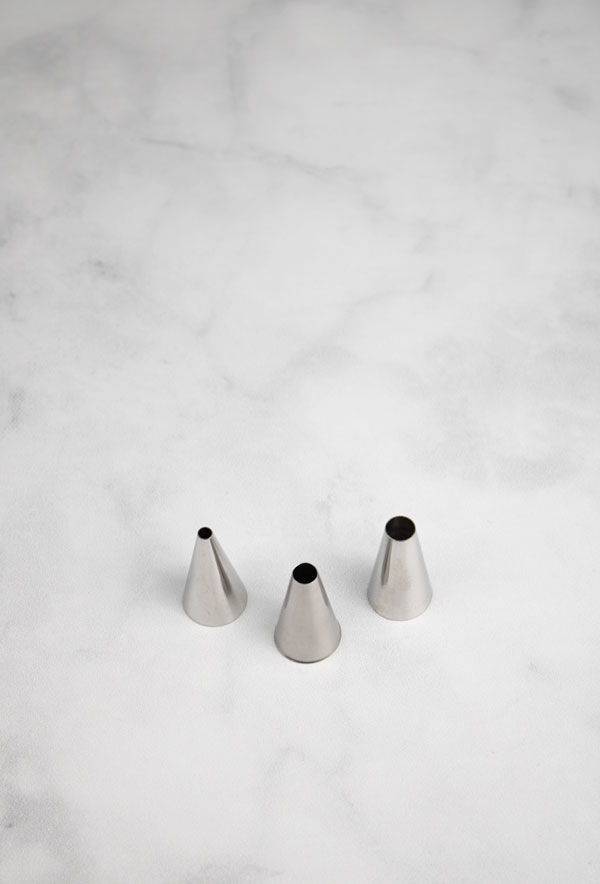 Baking Pans
These baking pans are one of my best kitchen purchases since I started baking. They are sturdy, durable and have never warped like so many of my other pans. I've had these pans for several years and some still look like new. I have several of these and use them every single time I bake.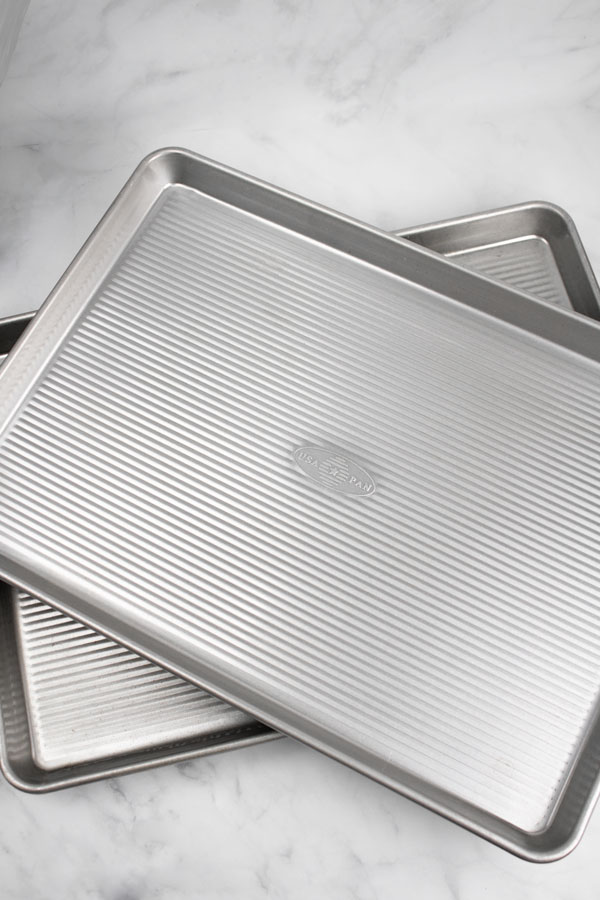 I consider these my essential macaron tools and use them every single time I make macarons. If you're just starting out and are having difficulty, these tools will make baking macarons so much easier. These are definitely my tried and true essential macaron baking tools!
Macaron recipes to try
Macaron resources